Black HS Teacher Demeans Humiliates Black Student
How can you not hang your heads in shame and embarrassment Black America at what our racial peers are doing? Many Blacks, because of their behavior, have EARNED the prejudice heaped upon them.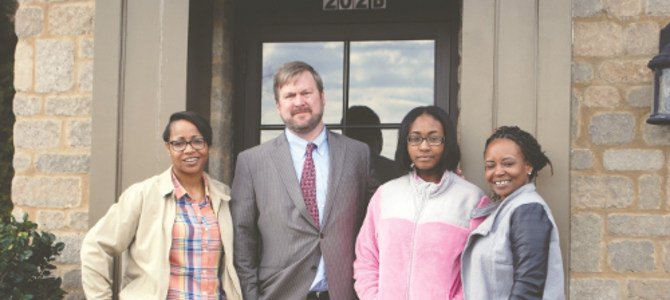 A Greene County, Georgia Black high school student is filing a lawsuit against a Black history teacher who insulted her in front of the entire class.
Shaniaya Hunter, an eleventh grader at Greene County High School, said she was in class on Dec. 14, 2015, when she asked her Black U.S. History teacher, Cory Hunter, to repeat the name of someone he was lecturing about, Lake Oconee News reported.
Shaniaya said she was recording the lecture on her school-issued iPod at the time, and captured the Black teacher's response to her, according to WSB-TV.
Hunter is recorded telling Shaniaya, "You know, you are the dumbest girl I've ever met in my life and I have been around 37 years and clearly you are the dumbest girl I have ever met."
He continued, "You know what your purpose is going to be? To have sex and have children because you ain't ever gonna be smart."
She added that Hunter had been making derogatory remarks to her since September 2015, and that he frequently insults other students in the class, as well.
After Shaniaya's mother, Cathy Wright, and aunt, Christie Lockhart, heard the recording, they contacted the school district to ask that the teacher be disciplined. Although a school superintendent assured them that something would be done, Hunter has not been suspended or terminated from his position.
"This man does not need to be teaching young children. It's not a gray area. End of story," Windham told WSBTV.