Fayetteville N.C. Councilman McDougald Bullies City Fire Chief
Fayetteville, N.C. – Fayetteville City Councilman Chalmers McDougald overstepped the bounds of propriety and gentlemanly demeanor by bullying the city Fire Chief Ben Major at the recent council work session.
McDougald used his power as a council member to try and intimidate Fire Chief Ben Major at the recent council work session.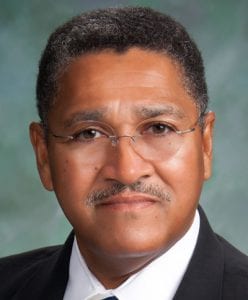 McDougald, seeking to solidify his shaky candidacy in the upcoming city council elections, sought to cast himself as a Black Activist in order to garner votes by creating a hostile work environment for Fire Chief Ben Major. Chalmers McDougald faces D.J. Haire, a former council member who served for 16 years. In 2011, Haire beat McDougald in a close contest.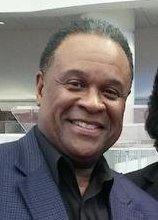 Now McDougald appears to be using city employees as stepping stones, walking all over them for personal gain. This is certainly not what Fayetteville's voters expect out of their representatives. Especially out of Black representatives who attack Black employees who have struggled hard and put in the hard work and effort required to reach their dreams setting a clear example to all Blacks that they too can succeed if they only try as Fire Chief Ben Major has done.
Many Fayetteville citizens have expressed disgust at the actions of McDougald and many are commenting that D.J Haire may very well be the better choice after all.
Many Fayetteville citizens (voters) are questioning why McDougald is even addressing the Fire Chief. The Fire Chief was there to give a report to the council but according to established rules of proper conduct any questions McDougald had should have been addressed to the City Manager Doug Hewett, not the Fire Chief.
In the proper order of things the Fire Chief answers to the City Manager and the City Manager is the one who answers to any city council member. It is not the place of any council member to be jumping the chain of command and certainly not to bully any city employee.
McDougald's actions are reminiscent of the actions of Hope Mills City Commissioner Tonzie Collins who was at the center of a $150,000 settlement the town's insurance company paid to a former employee who accused Collins of harassing her and establishing a hostile work environment during her two years of employment with the town.
The possibility certainly exists that Fire Chief Ben Major may also have legal standing to seek legal action against McDougald for unnecessarily creating such a hostile work environment.
At issue is McDougald's displeasure with the standards that the city of Fayetteville as a whole strives to achieve. Apparently McDougald seems to believe that our city employees need not know how to read.
McDougald commented, "We are hiring on reading ability." as if that was somehow improper.
The citizens of Fayetteville most certainly agree that having the ability to read and yes, write, are at the least certainly requirements to work for our city. Especially in the areas of emergency services to to our citizens like firefighters.
Firefighters do far more than just fight fires. And today's firefighting technology certainly requires that employees be capable of reading manuals and training material in order to become more proficient at their job.
Fire Chief Ben Major has clearly been exhausting every possible measure to entice, not just Blacks, but all qualified minorities to apply to our prestigious Fire Department. The city of Fayetteville has one of the most enviable fire departments in the state and that is certainly because of the good solid work to make it that way by Fire Chief Ben Major.
The reality is that there is nothing wrong with a lower percentage of Blacks in firefighting. Does anyone complain that there is a lower percentage of Whites in Pro basketball? This perceived lower percentage may be nothing more than a reflection that Blacks are just not culturally drawn to a career in firefighting and there's nothing wrong with that.
No one would expect a professional basketball team to lower their standards for making their team just to get more Whites on their team. And how many Hispanics or Asians does one see in football? Is there a problem there?
The truth here is that McDougald tried to unethically use Fire Chief Ben Major as a launch pad for his election campaign and that was wrong.
City of Fayetteville Code of Ordinances; Sec. 19-63. General Rules of 

Conduct

.

Para "A" Failure in performance of duties. The following causes relating to performance of duties are representative of, but not limited to, those considered to be adequate grounds for disciplinary action:   Item #3: Discourteous treatment of the public or other employees;
A responsible city council would take action on this clear violation of city policy/ordinance by McDougald such as a vote of "no confidence" as the city of Hope Mills had the courage to take against a recalcitrant city commissioner of their own.
At the very least McDougald owes Fire Chief Ben Major a very public apology. And not a faux apology where he tries to say he's sorry that Fire Chief Ben Major is at fault by taking something wrong, or out of context. But a real apology where McDougald takes real and complete responsibility for acting wholly and totally inappropriately by being an unconscionable impolite loathsome bully towards Fire Chief Ben Major.
Anything less would be a clear signal that McDougald doesn't deserve to be re-elected.