Babies Tortured With Duct Tape by Blacks
How can you not hang your heads in shame and embarrassment Black America at what our racial peers are doing? Many Blacks, because of their behavior, have EARNED the prejudice heaped upon them.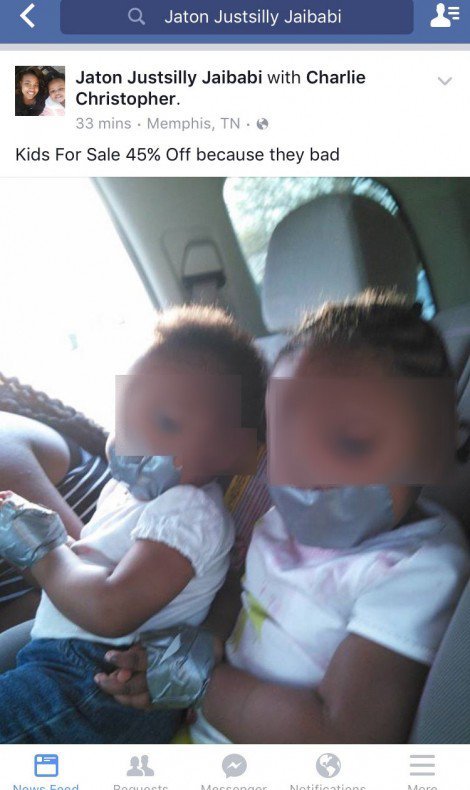 Memphis police were investigating Black woman Jaton Justsilly Jaibabi after she posted a photo of her children on Facebook showing them with duct tape over their mouths and their hands bound with duct tape.
The photo was captioned: "Kids for sale, 45% off because they bad."
Jaibabi's Black cousin, Derion King, said that the picture was a joke.
 "Basically a joke at the moment that people just went overboard about. People make mistakes and that's what this situation is, a lesson learned. They are safe, unharmed, and loved. That's all it is to it," he said.
The tears in the children's eyes said differently.
"That's wrong. That's no joke." It's nothing to play with commented those who saw the picture. "It's torture plain and simple."